Finding My Way is an online self-help coping program that offers information, suggestions, and support for people who have been diagnosed with a cancer.
This version of the programme has been developed as part of a clinical trial for anyone who has been diagnosed with cancer in the past 6 months.
This program offers 6 modules of information and interactive features (worksheets, online activities, quizzes, relaxation / meditation, and a personal note-taking feature), relevant to your cancer diagnosis and treatment.
Please note: because this program is designed as self-help, it is not aimed at people experiencing crisis situations, and we do not have the ability to respond to concerns out of business hours. If you are experiencing a crisis, we recommend contacting Samaritans (ph: 116 123).
Website & Program Development
The program is based on a print self-help workbook developed and evaluated as part of Dr Lisa Beatty's PhD research in 2007-2008. This was then developed into an online version of this program from 2009-2012. In 2012 Dr Beatty and Professor Koczwara, along with a team of other Australian researchers, received a 3-year National Health and Medical Research Council (NHMRC) project grant to update the website and test its helpfulness in a national study, which concluded in 2016. The authors of the original Finding My Way programme are Dr Lisa Beatty, Professor Bogda Koczwara, and Professor Tracey Wade.
In 2019 Prof Nick Hulbert-Williams in the UK was awarded a project grant from North West Cancer Research to lead a programme of work which would adapt the Australian version of the programme for use in the UK. The Finding My Way UK project is a collaborative effort between a number of UK based researchers and both Dr Beatty and Prof Koczwara in Australia. As you can see, in total this program has been over 10 years in the making!
Finding My Way UK: Programme Authors
Dr Lisa Beatty, PhD (Clin Psych) is a Cancer Council SA Postdoctoral Fellow and a Clinical Psychologist in the Flinders Centre for Innovation in Cancer at Flinders University. Her areas of research focus on promoting adjustment to cancer, and developing accessible psychological interventions for people affected by cancer.
Prof. Nick Hulbert-Williams, PhD CPsychol, is a Professor of Psychology at Edge Hill University and a Coaching Psychologist. His research interests include psychosocial oncology and contextual behavioural science.
Prof. Bogda Koczwara, BMBS FRACP, MBioethics, is a medical oncologist with an interest in breast cancer management and is the Head of the Survivorship program at the Flinders Centre for Innovation in Cancer at Flinders University and Flinders Medical Centre in Adelaide, South Australia. Her main interests focus on management of breast cancer, supportive care, patient communication and decision-making.
Dr Monica Leslie, PhD, is a Senior Researcher and Lecturer at the University of Chester. Her research focuses on psychosocial oncology and the neurobiology of eating disorders.
The authors wish to acknowledge the input of the following research collaborators for their role in reviewing the content of the programme:
Dr Lee Hulbert-Williams, Ms Rosina Pendrous and Mr Timothy Cartwright, University of Chester, UK.
Mrs Sue Millington is a breast cancer survivor and cancer care advocate.
Professor Eila Watson, Oxford Brookes University, UK.
Dr Laura Ashley, Leeds Beckett University, UK.
Dr Peter Hall, The University of Edinburgh
Prof Neil Coulson, University of Nottingham, UK.
Dr Richard Jackson, Liverpool Clinical Trials Centre, UK.
Consumers / Health Professionals: The authors developed the content in collaboration with many cancer survivors through a series of discussion groups and interviews, and with other cancer health professionals, including oncologists, nurses and psychologists.
Website Developers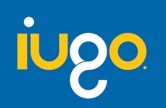 The IUGO team have been pleased to work with the Finding My Way team to help support cancer patients online. IUGO is a cross-platform digital media company with services across mobile, touch, web, and motion. To find out more visit their website: https://www.iugo.com.au
About the Research
The original Australian version of Finding My Way was developed as part of a research study, funded by the NHMRC (PI: Lisa Beatty). The UK version of Finding My Way was adapted in a separate research study funded by North West Cancer Research (PI: Nick Hulbert-Williams).
How we evaluate the program
Our evaluation of the program (how people use and may benefit from the program) may be published in several ways. First, the results may be discussed / presented at various national and international conferences. Second, the results may be published in medical, health, and psychology journals. Stories may also appear in the media. It is important to know that the identity of all individuals who participate is kept confidential.
If you are interested in hearing the broader evaluation results of the study, you are welcome to contact us.
Privacy and Security
All personal details you supply are kept private and confidential. No identifying information will be released to anyone outside of the research team. For further information about our Privacy Policy, please see our 'Terms of Use' link, where the full privacy policy is available to view.
We have made every effort to ensure the that all data that is obtained through this program is secured and protected. Specific details about how data is secured can be found in the 'Terms of Use' section of the website.
Questions?
If you have further questions or queries, or are experiencing technical difficulties, you are welcome to contact us at: findingmyway@chester.ac.uk.
Please note, further information about what is involved should you decide to sign up is provided in your Participant Information Sheet.